You have arrived. Fresh ideas & smart solutions are here..
Design & Inspiration to make your next idea possible.
Specializing in Branding. Online Design. Signature Events and One-of-a-kind Experiences.
Our D&I creative team has an experienced eye for detail to make each project picture perfect.
At the D&I Idea Factory teamwork makes the ordinary extraordinary.
D&I Trend-spotters mix new technologies with a hand-crafted sensibility to realize remarkable results on every project.
Great Design starts with the D&I idea factory - creative solutions from concept to congratulations.
Reach out to Design & Inspiration Today.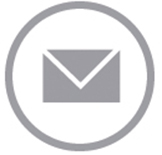 Design & Inspiration's work is featured in a variety of places, publications, campaigns and online.
CONTACT O
RE